Regular price
$299.00 USD
Regular price
Sale price
$299.00 USD
Unit price
per
Sale
Sold out
Welcome to Propfirm-ea.com
Your Ultimate Destination for High-Frequency Trading (HFT) Forex Expert Advisors (EA) tailored for Prop Firm challenge ( Note : The settings of this bot are different for FTMO and normal accounts challenges. The number of trades is limited and the lot size is large.)
In the new update, SL and TP is set (The comment section is empty)
Trading Account Analysis (FTMO) Click Here
 After purchase, download and use.  Does not require activation
There are 2 settings.
one .Set file  for low risk and low number of positions
 one .Set file for high position and high trade

**Advantages of Our HFT Forex EAs:**

**Lightning-Fast Execution**: Our HFT robots are built for high-frequency trading, allowing you to execute trades at blazing speeds. This means you can capitalize on market opportunities in real-time, potentially reaping higher profits.

**Customization Options**: Tailor our HFT robots to your specific trading preferences. Adjust parameters and settings to align with your unique trading style and risk tolerance.

**Disadvantages of HFT Forex EAs:**

**High Risk**: High-frequency trading involves rapid-fire, high-volume trading, which can expose you to significant market risk. Sudden price fluctuations or market anomalies can lead to substantial losses.

**Technology Dependency**: Successful HFT trading relies heavily on technology infrastructure. Technical issues, internet disruptions, or software glitches can disrupt your trading activities and result in losses.

**Market Volatility**: Extreme market volatility can be challenging for HFT strategies. 

**Limited Historical Data**: HFT strategies often rely on short-term data patterns, which may not be as reliable or robust over extended periods. It's essential to continuously monitor and adapt your strategies.



**Important Note**: While our HFT Forex EAs are designed to provide a competitive advantage in trading, it's crucial to understand that no trading strategy, including HFT, comes with a guarantee of success. The Forex market is inherently risky, and past performance is not indicative of future results. Always trade responsibly and consider your risk tolerance.
After purchase, first work on the demo to get familiar with how the bot works
Required System

Metatrader 4 and MT5

VPS

HFT EA : work on MT4
Download

It will be sent to your email after purchase
Account Ballance?

Minimum : $10K

Maximum : $ 2M
Broker?

Any broker that allows the use of bots
Share
View full details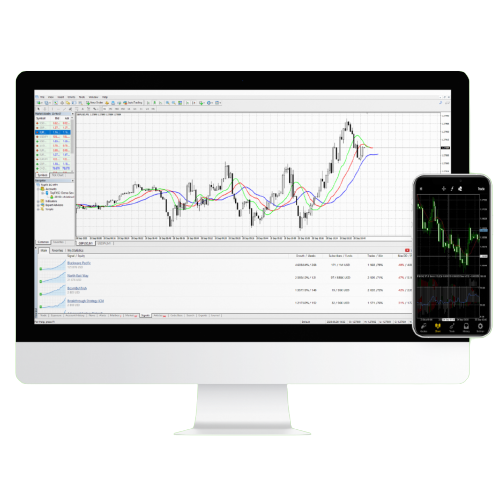 Prop Firm EA
We create expert advisors for Metatrader 4 that perform complex analysis of moving markets in seconds. We design all our tools to make trading as simple as possible to save you time collecting data from chart history.
By designing and building this tool for MetaTrader 4, we will help you overcome the challenges of prop companies.
What are the requirements to use this EA?
Metatrader 4-5 demo or live account 
10,000 USD fund in the account or above
This EA is suitable for all Prop Firm Company.
(HFT EA Work On MT4)
Which prop Firm does the EA work on?
FTMO, Fundednext ,Nova, TFF , CentralTradersFund, Theproptrading, The 5ers, Fidelcrest, Blufx, Citytradersimperium, Thefundedtrader, Traderseed, Topstep, Speedup-trader and many more.
How many days are required to pass the evaluation under the EA?
Typically, it takes less than 15-20 trading days to complete each phase.
(HFT EA 1-5 Days)
Step 1: Download files

.

1-Create or download an EA. Keep note of the location of where you saved it.

2- Select and copy the EA file you wish to install.

3- Look for the MetaTrader4 folder. This is normally located in the C: drive.

4- Paste the files into the Experts folder. A window requesting admin permission may appear; if so, just click Continue.

Step 2: Installing the EA on the MT4 platform

.

1- Launch your MT4

2- Look for the Expert Advisors section under the Navigator panel at the left side of the platform. Click on the Plus sign and the available EAs should be listed there.

3- Click on the EA you want to install and drag it onto one of the charts on your platform.

Step 3: Adjusting the settings

.

1- A pop-up box will appear showing the settings of your EA.

2- Make sure that all the settings and alerts are correct before clicking OK.